This July, we were off to New York for another high-seas adventure with our dear friends, Charmaine and Kevin, who joined us last year for our Queen Mary 2 transatlantic crossing. This time, we didn't travel as far. Still on the QM2, but just up to Halifax, Nova Scotia then back down to Boston for the 4th of July before returning to New York. Just five nights - not long enough! We had a great time again and certainly enjoyed seeing Charmaine and Kevin.
Our itinerary:
June 30 - Fly from Seattle to New York
July 1 - Board QM2 and set out to sea
July 2 - At Sea
July 3 - Halifax
July 4 - Boston, MA
July 5 - As Sea
July 6 - Arrive back in New York
July 7 - New York City and fly home
We won't go into detail about every day of the trip like we did last time, just some of the highlights.
One of the reasons we wanted to take this trip is that the QM2 just got out of 20+ days in dry dock. Just 10 days before we embarked, she had completed a refit, "Remaster," in Hamburg, Germany. We were eager to see what had been done. There were, of course, much behind-the-scenes updates and maintenance but most interesting to use was to see the "soft" changes. Grills cabins were updated, new cabins added, including single-occupant cabins. Carpets throughout the ship were also replaced. The Princess Grill and Queens Grill got overhauls in layout, furnishings and menus. One of the specialty restaurants, Todd English, was redone as The Verandah, in keeping with the theme of the other Cunard ships. New dining venues were added and menus in all revamped.
We'll post some or our own Before-&-After pictures where we have them.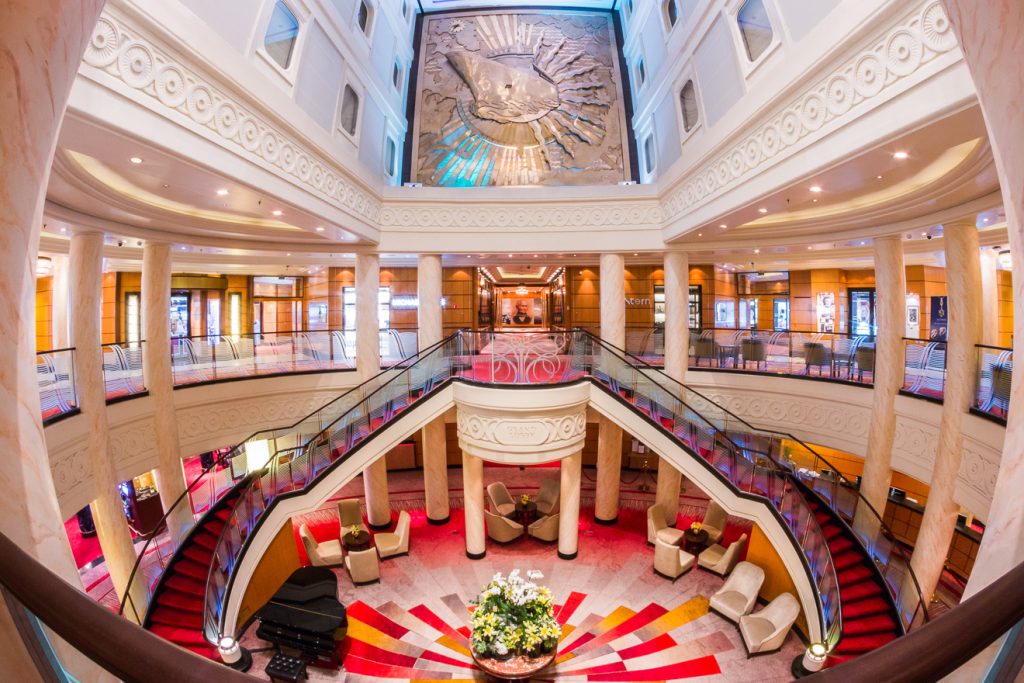 Queen Mary 2 – New York to New York

September 5, 2016

As we mentioned in the intro to this section, we decided to take another cruise on Cunard's Queen Mary 2. We really looked forward to seeing all the changes in-store from her five weeks in dry dock. Cunard got us hooked on checking online to see the latest updates throughout the "Remaster." We arrived in New York the day before the cruise and met up with our travel companions, […]

La Sirena – New York

September 2, 2016

Dinner for our night in New York before once again boarding the Queen Mary 2 (see our last trip) was at La Sirena, a Mario Batali venture just in its 5th month. It's a large, open space, so different than the current trend toward 'micro' restaurants. Of course, it's a gamble to produce the high quality dishes typical out of a smaller kitchen, where attention to detail is a trademark. We had an […]

New York – Viceroy Hotel

September 2, 2016

Opened in 2013, the Observer (Kim Velsey, 10-10-2013) described the Viceroy as "Soho with a killer view of Central Park, new construction with a mid-century aesthetic, masonry with a soaring glass facade." And that pretty much captures it. The chic vibe extends from the moment you approach the doorway where you are greeted with 'Welcome Home' (actually sounding genuine BTW), to the compact […]