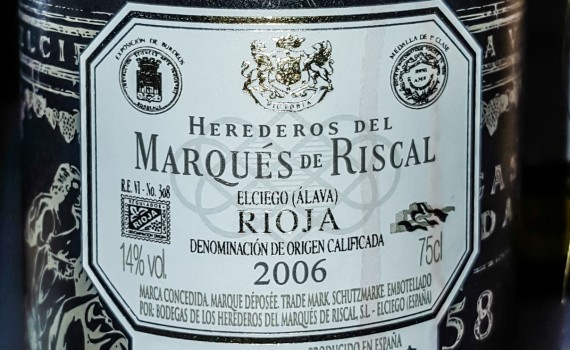 Category:
Drinks
This post is from our friend and wine mentor, Pam Miller. It is the first of what we hope to many more posts from her in the future as we explore the world of wine together. Pam has been involved in the the Washington wine industry for many years, and an enthusiast for many more. She has also served on the Washington State Wine Commission through the Washington Wine Ambassador program. Don't be surprised if you see her some weekends pouring or tasting in Woodinville at Lachini, Sparkman, and many more. We're also proud to say that she helped us select and serve our wines for Kevin and my wedding reception a couple years back - what fun we had tasting wines and food pairings!
---
Here's Pam...
You must wonder if we have lost our minds…what would make you spend two and a half hours driving in the pouring rain to tell the Border Crossing officer that you are just coming to taste wine???
That would be the International Wine Festival that is held in Vancouver, BC every February. The Bacchanalia festival starts with a week of trade tastings, seminars, a formal gala and auction honoring Bacchus – the God of Wine. Then on Thursday they open the festival to the first of three nights of international tastings of over 700 wines (no I did not drink all of them) from over 155 wineries and 14 countries. This year's headliner was Italy which was represented by 60 wineries who poured from 2 to 6 wines each.
 
I started out on Friday night with four friends at the Delta Lounge tasting- this is an event that starts before the large tasting and many times features wines that were used in the seminars that day or very hard to find vintages that could be 16 to 20 years old (not counting the Port). The food served was a variety of fish, vegetables, pizza and of course meatballs. I counted 8 meatballs on one of our groups plate! He must have liked them.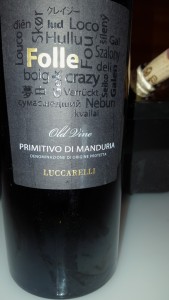 I tasted an Old Vine Folle Primitivo Di Manduria from Luccarelli that I looked for the rest of the weekend, and never found. It was one of those wines that you can not get out of your head. The color was a deep ruby red and the smell of ripe cherries made me think I needed to look for some red meat to go with this…the meatballs…I was not disappointed. The wine was, in my opinion, a full bodied red but with soft tannins and oak. The one thing I remember the most was the way the wine felt in my mouth so smooth and the lasting vanilla taste. One of my favorite, and yes, I like oak. There were so many wines that night and my friends who are way more wine savvy than I am keep coming and telling me to taste this wine or that and of course they were right. A few more that I liked was the Grand Reserve 2006 Tempranillo from Rioja, Spain from Herederos Del Marques de Riscal.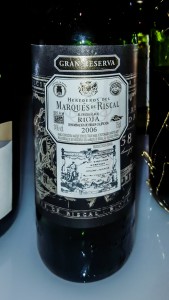 Another one I could not seem to get out of my head was Torres 2006 Grans Muralles. There was just something about this wine that made me take a picture of the label so I could look up why this had a taste I found somewhat like the Rocks AVA in Washington. Some facts about this wine that I took from their web site:
 
This wine takes its name from the walls that protected the monastery at Poblet during the Mercenary Wars. The unmistakable identity of Grans Muralles is thanks to the stony, slate ground (Licorella) of the region, and the grape varieties used to make it. One century after the phyloxera plague the Torres family have begun to recuperate autoctonous grape varieties believed to be extinct, such as Garró and Samsó, using modern viticulture techniques. Together with red Garnacha, Mazuelo and Monastrell they create the unique spirit of this wine.
 
Vimbodí - Conca de Barberà (Tarragona) Grape Types:- Garnacha tinta,Monastrell, Garró, Samsó, Cariñena
I had no idea what the grapes were when the gentleman poured my glass…now I know. Boy do I have a lot to learn!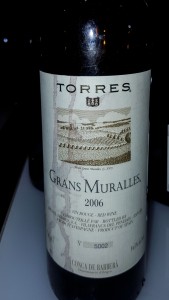 The night was over before I knew it, but I had some great wine to remember the night along with pictures of their labels.