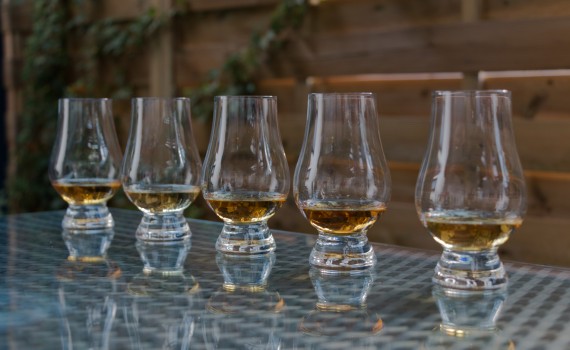 Category:Drinks,Food
by Steven
21 February 2016
A few weeks ago, Kevin brought home a dozen oysters from our favorite purveyor, Taylor Shell Fish. It was a dozen of our preferred, Totten Virginica. We decided to break into them before dinner. I had already poured myself a dram of whisky (OK, so it may have been more than a dram!). When I got done shucking the oysters and starting slurping, I still had some whisky left. This was rather unfortunate for me. A sip of whisky after an the oyster was horrible!
Imagine my surprise when I came across this article from Food & Wine about food pairings for whisky that had oysters on the top of the page. Reading on, I found that, in theory, there are whiskys that can work with oysters. Our tendency is to stay away from the smokier options which they recommend. Sounds like we'll need to keep some bolder single malts on-hand for these special oyster occasions.
The Aultmore that Food & Wine recommends looks to be a fairly reasonably priced bottle, though a little more than we typically spend. I may have to splurge a little next time I'm at Bevmo and check it out.
It sounds like we need to do some experimenting with different oysters and different whiskys to find the ones that match just right - a horrible task, I know, but someone's got to do it? We'll keep you posted on what we find.